KCVL On-Air Staff --- Playing Great Country Music
<![if !vml]>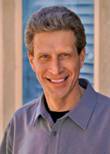 <![endif]> Tad Svendsen 5am to 7am
Iíve been hooked on radio since I got my first portable set when I was nine years old. I started playing country music on the radio when I was 16. Iím a certified gadget fan, but I find I spend too much time charging batteries for my toys. I enjoy looking after the family farms, but don't enjoy paying the bills. I also enjoy reading and learning, but discovered there's a lot more to learn. Iím single, clean my own house, do my own laundry, and live with my roommate of 17 years, my dog Grady.
<![if !vml]>

<![endif]> Colleen Addair (7am-noon)
My radio career began in Southern WV at 16. I'm married to Scott, the great hunter (think Duck Dynasty -- beard and all). We have one daughter, Katie, who is about to finish her college career as a registered nurse. We are all country music fans. Many evenings at our house are spent fishing at our pond. -- I am the lead vocalist of a worship band. My faith is very important to me. -- I've ridden motorcycles since I was a kid, and LOVE my Indian Chief. We are currently restoring a '69 Camaro that I will drive a LOT. -- Early on, I pledged my heart to Elvis, and then Waylon Jennings. I love how Keith Urban feels the music when he plays, and Kenny Chesney's incredible knack of picking great songs. There are so many talented acts, but the sound that Eric Church and Zac Brown are bringing to country is really cool. I also believe there's a place for artists like Steven Tyler. -- I'm just a country fan. Period.
<![if !vml]>

<![endif]> Jessie Addy (noon-5pm)
I was born in Dallas, TX where my dad was following his radio dream and my mom was a Registered Nurse, but I mostly grew up in Michigan. I was the kid in school that wanted to be everyone's friend, so I was in the band (Tuba), hung out with the theatre kids and played basketball, baseball and football. My younger brother shared my passion for music, which made for a noisy house growing up. I graduated from Michigan State University with a degree in Geography and planned on being a teacher. I really enjoy any chance to be outside fishing, golfing or skiing....which I have zero talent for any of them. My inside time is spent trying to learn more about wine, trying to learn Spanish and trying to perfect the 3 Chicken dishes I can cook. I'm so grateful to be able to listen and talk about music for a living.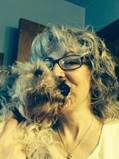 Penny Mitchell (5p-10p)
I was born in Colorado Springs, grew up in Canon City. I met my husband in college at the campus radio station. Our first date was a media banquet; we got engaged three months later. I was working in Colorado Springs at the time; my Dad came VERY close to putting a station bumper sticker on the back of his tux as he walked me down the aisle, but he knew my Mom would have murdered him. We decided to not have kids and instead are putting our veterinarian's children through school. ;-) I am a voracious reader (I actually kind of hate television). I love to hike, I've climbed four 14,000 foot mountains. I love to travel. I love ALL kinds of music. I still think radio is absolutely magical. You flip a switch, you're suddenly no longer alone. It's amazing.
Coast to Coast with George Noory 10pm - 5am
George Noory, host of the nationally syndicated program, Coast to Coast AM, says if he werenít a national radio talk show host heíd be in politics. Heard by millions of listeners, Coast To Coast AM airs on approximately 564 stations in the U.S., Canada, Mexico and Guam.
While hosting The Nighthawk, a wildly successful, late-night program on KTRS in St. Louis, Noory was recruited by Premiere Radio Networks to guest host on Coast to Coast AM with Art Bell. He became the permanent host of the phenomenally successful over-night program on January 1, 2003, following Bellís retirement. Since then, Nooryís audience has continued to grow.
Noory captivates program listeners with his discussions of paranormal phenomena, time travel, alien abductions, conspiracies and all things curious and unexplained. He is driven, he has said, by the desire to solve the great mysteries of our time. From his first days as a radio broadcaster he says, ďIíve wanted to cover stories that the mainstream media never touchóthe unusual, the paranormal and things like that. I learned that broadcast was the best business for exploring these issues, and Iíve been doing it for 33 years.Ē
Prior to his late-night show on KTRS, Noory had an extensive broadcast career. He started in radio at WCAR-AM in Detroit where his first-ever interview was with nuclear physicist and UFO expert Stanton Friedman. From 1974-1978, he served as news producer and executive news producer at WJBK-TV. At age 28, he became the youngest major market news director in the country at KMSP-TV in Minneapolis.
Noory was also the director of news planning and development at KSTP-TV in Minneapolis, was news director at KSDK-TV in St. Louis and the recipient of three Emmy Awards while a news executive.